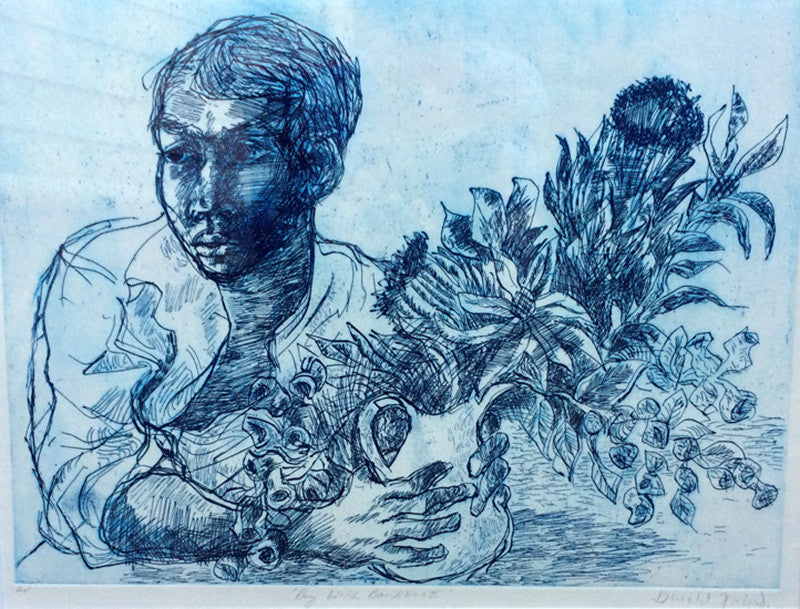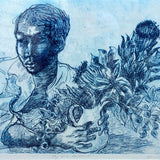 Medium: Etching on Paper
Dimensions: 37 x 50 cms
Date: TBA
Condition: Good
Director's Statement: This artwork was inspired from Donald Friend's New Guinea period, showing the native hunter stalking the 'Bird of Paradise' pray. It requires a second look this artwork, to discover the number of birds within the composition which is a sophisticated one- in colour, design and execution.

It incorporates a larger paper sheet and I believe is quite a rare composition. Friend is well know for his painting from Bali and his still life from the later period of his life.

This is a collectors artwork not necessarily appealing to everyone. Donald's artwork is extensively held in State Galleries with several survey exhibitions. His art holding via the Art Gallery of NSW is extensive, with paintings, his art on doors and chests etc.
RELATED SERVICES
If this artwork is SOLD or ON RESERVE and you would like to BUY art by this artist please contact us here.

If you would like an APPRAISAL or VALUATION for art by this artist please use our online valuation service here.

If you would like to SELL art by this artist please contact us here.
---