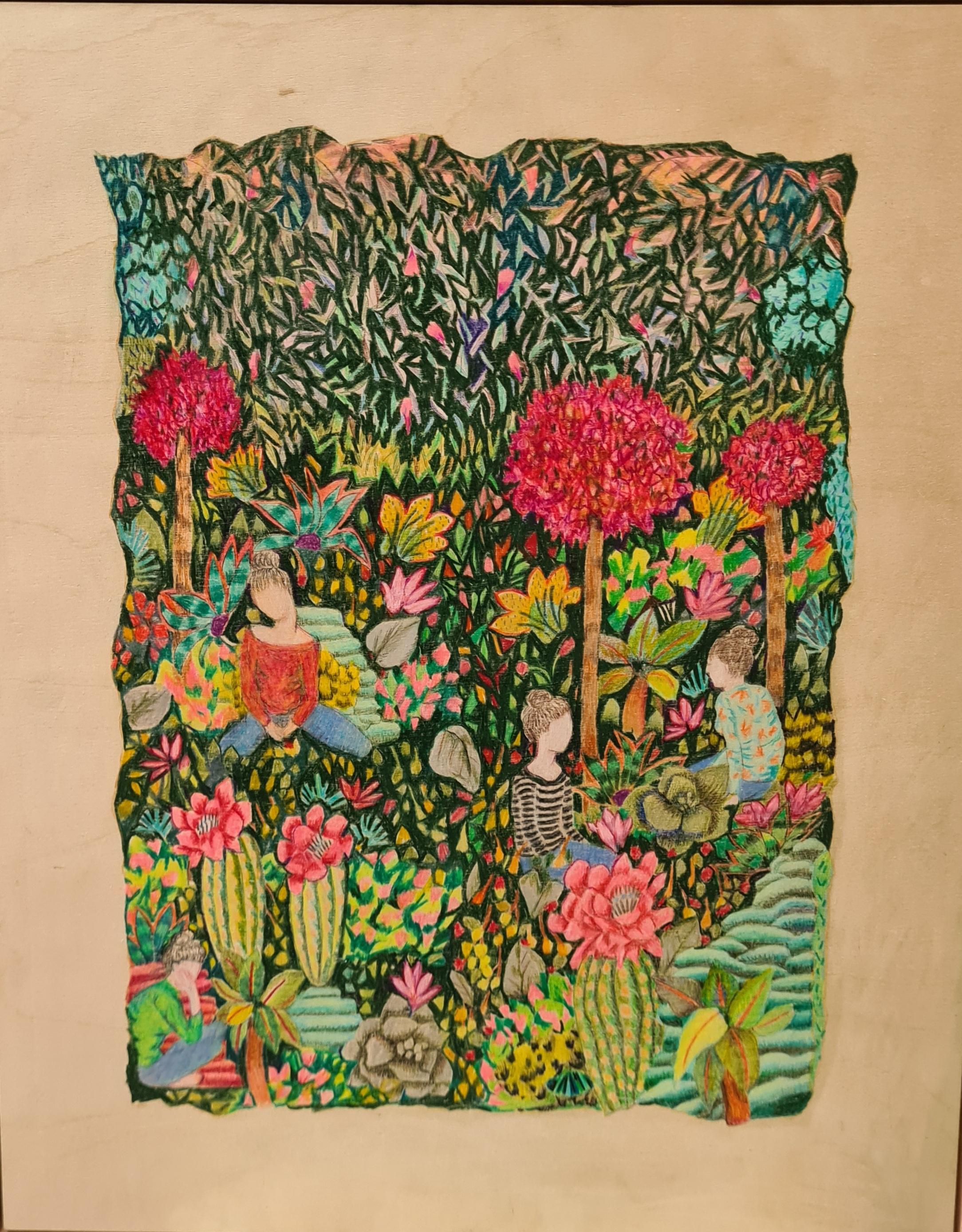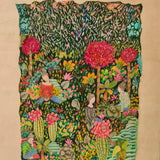 Medium: Pencil on birchwood
Dimensions: 51 x 41 cms
Condition: Excellent
Dated: 2021
Artist Statement: "My latest body of work is the product of living in isolation in the mountains. In the last six months I have spent every day in my studio in Blue Mountains and walking each morning in the surrounding bush and deserted streets.
It has been a period of deep reflection and for this I am so grateful. The painting 'Silver Lining' is aptly named as it is symbolic of the great side of being in solitude - a mass production of work that otherwise would not have come to be. I breathe in the fragrant air up here and that alone is inspiration but on top of that there are endless vast and luxurious gardens full of colour and form to wander through. I feel this was meant to be a sign to pause from my other life of Argentine tango and socialising and concentrate fully on my art. I start with a vision in my mind's eye then do rough sketches but never anything concrete as I love to  'doodle' and allow the painting to develop by itself.  I feel like a medium just recording this event.  I generally work with memories of childhood, mixed with the contrast of geometric shapes of man-made objects and houses and the soft forms of trees and shrubs. I paint from dark to light adding texture with thin glazes, and work in oils on canvas, pencil on wood or linocut printmaking. My huge garden has been a refuge in these troubling times and I have been doing more close-up work of the flowers I find, they are so intricate and delightful and never cease to amaze me. I absorb the essence of life and recreate and interpret this in my studio, creating a sort of utopia in which to ramble".
RELATED SERVICES
If this artwork is SOLD or ON RESERVE and you would like to BUY art by this artist please contact us here.

If you would like an APPRAISAL or VALUATION for art by this artist please use our online valuation service here.

If you would like to SELL art by this artist please contact us here.
---