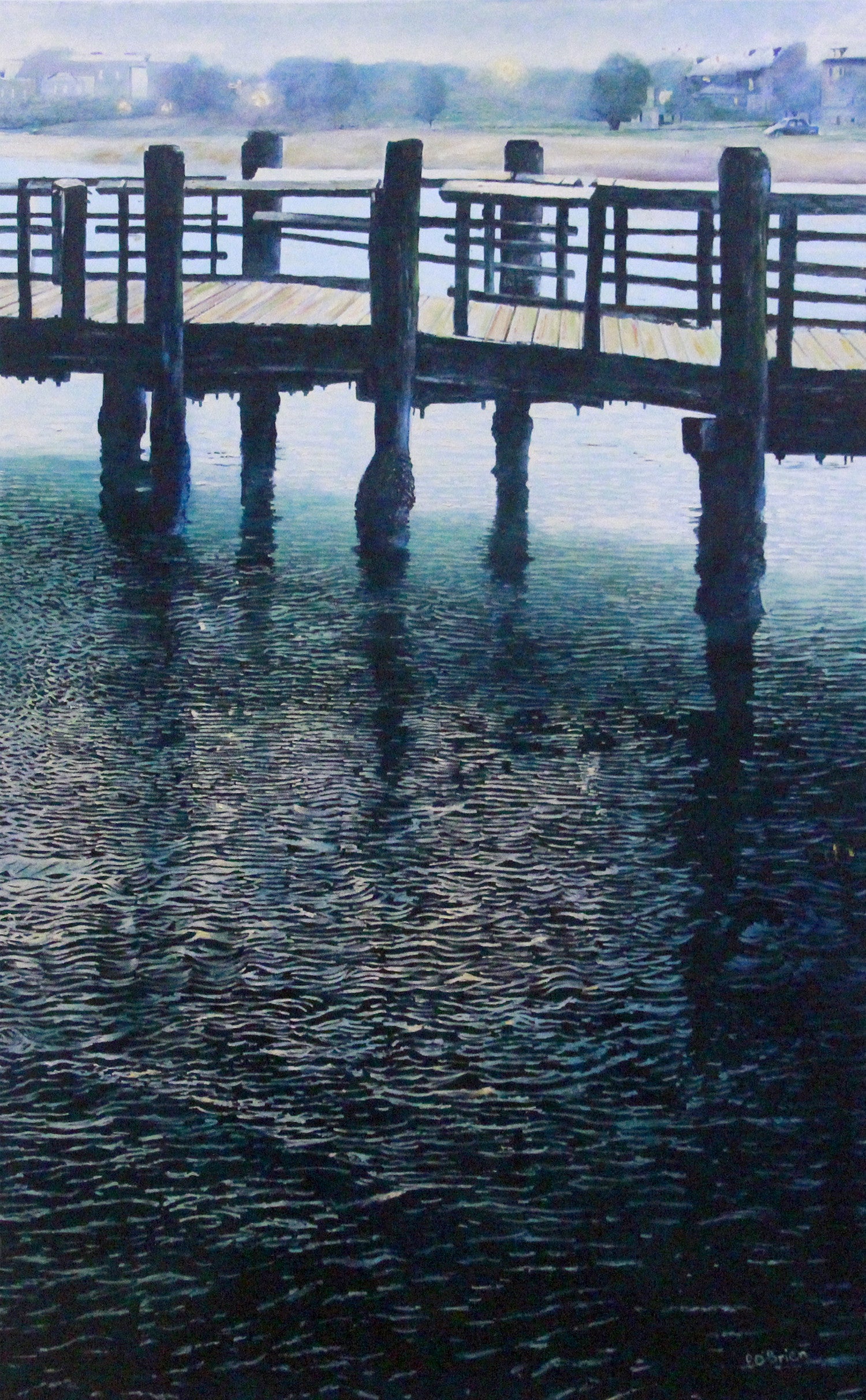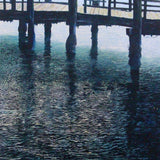 Autumn Mist over Carrington
Artist's Statement: These works are my response to what some may call the mundane aspects of living in my hometown of Newcastle. All of these works reflect the images that I see around me every day, which I endeavored to convey to the viewer, a visual richness that I perceive. Beauty is there to be found in the play of light on the texture of an old wall, or the gnarled roots of a fig tree. Magnificence in the play of sunlight on a textured old footpath made golden by a brilliant sunrise, or the light dancing on the surface of the harbour. To me depth & beauty are found within subtleties. Paul O'Brien.
Medium: Oil on Canvas
Dimensions: 122 x 76.5 cms
Date: 2008
Condition: Good
CHG Director's Statement: How many ex brick layers who have played first grade rugby league, who are treble certificate registered nurse (old certificate), and now have a Bachelor degree in Nursing are painters in Australia? At the same time qualified Hypnotherapist and artist?
Paul says I'm not looking to make the painting took like a photograph; the mood is what is important. I have been painting mainly seascapes but I really like doing Portraits. I've had to do a lot of paintings over the past 3-4 years and I've decided to have a change. I've been doing some etchings for some exhibitions that are coming up."
RELATED SERVICES
If this artwork is SOLD or ON RESERVE and you would like to BUY art by this artist please contact us here.

If you would like an APPRAISAL or VALUATION for art by this artist please use our online valuation service here.

If you would like to SELL art by this artist please contact us here.
---
Autumn Mist over Carrington