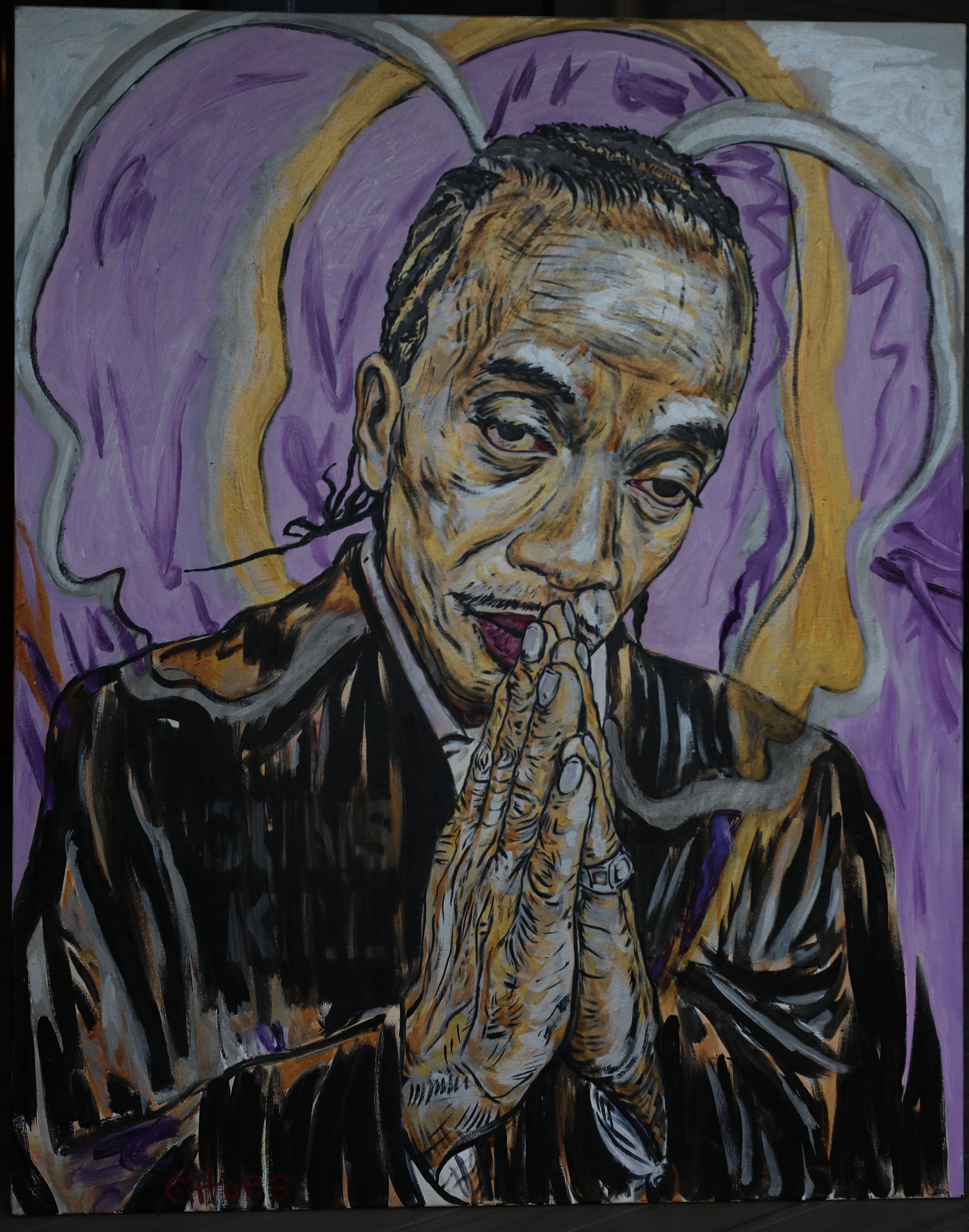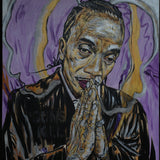 Artist Statement: This is the largest, I was holding it for entry to the Blake Prize
which I have won twice in the past. Albert features in our 'White Light' film. He has had 3 sons killed in separate incidents by gun and gang related violence.  The small study for this was sold, instantly. The angel wings are made from the
profile of Martin Luther King. 
I went to the US in 1968 as an 18 year old. That was the year King was killed.
We attended the memorial for his 50th since death in Memphis. I have worked with Civil Rights in the US ever since 1968 and have twice been awarded the Bassel Shehade Award for Social Justice. 
The Albert painting which is like the one on the invite for Newcastle Gallery and is the same size. I kept it aside as I am thinking of entering it in the Blake Prize.
Medium: Mixed media on canvas 
Dimensions: 76 x 51 cms
Date: 2018
Condition: Excellent 
CHG Director's Statement: George Gittoes is a renowned Artist and Film Maker he has filmed in some of the world's most fierce and dangerous war zones but Englewood on Chicago's south side may be his most dangerous work to date.
RELATED SERVICES
If this artwork is SOLD or ON RESERVE and you would like to BUY art by this artist please contact us here. 

If you would like an APPRAISAL or VALUATION for art by this artist please use our online valuation service here.

If you would like to SELL art by this artist please contact us here.
---