Introducing
Adam Cullen - Artist (1965 - 2012)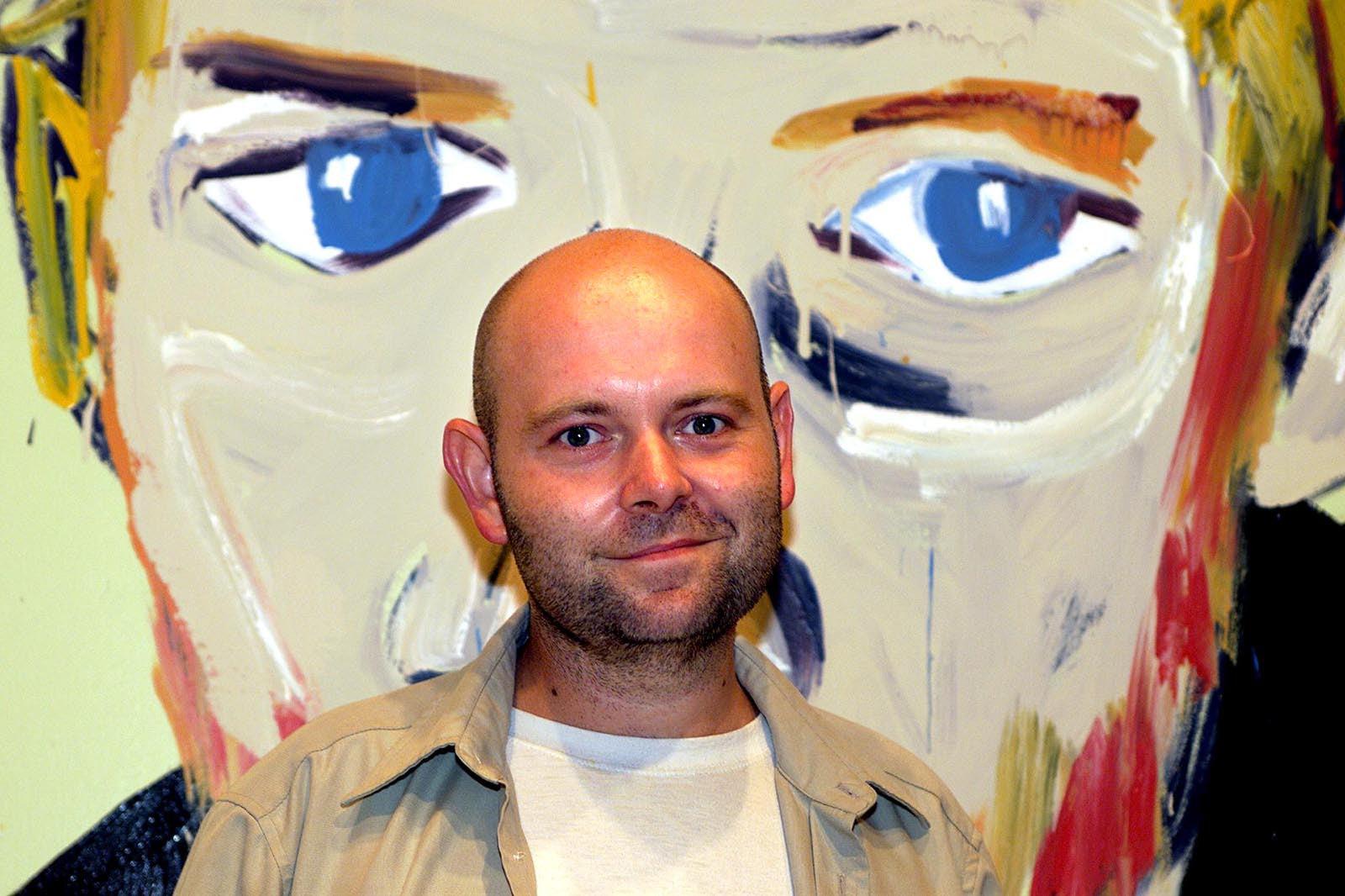 About The Artists
One of Australia's most colorful, collectible contemporary artists, Adam Cullen was well known for his involvement in the "grunge" art movement of the early 1990s. His work examined everything from masculinity, crime and cowboy culture.

Being passionate about art and drawing from an early age, Adam Cullen produced cartoons for the local Collaroy Plateau newspaper and went on to complete a Bachelor of Fine Arts, a Diploma of Professional Art and a Master of Fine Arts, finishing his academic career in 1999.
In an event that foresaw his artistic fascination with death and decomposition, Cullen lived for two weeks during his schooling with a decaying pig's head chained to his ankle as part of a performance art project. Attending classes and reportedly sleeping with his leg out of the window to avoid the growing stench, he only abandoned the act when the local bus driver refused to let him aboard with the rotting appendage.
Working from his studio in Wentworth Falls, New South Wales, Cullen painted whilst listening to punk bands such as the Butthole Surfers, Black Flag and the Meat Puppets, his works focusing on the inevitable rot and mess of existence. Dead cats, rotting kangaroos and headless bodies pervade his pieces, demonstrating that, as an artist, Cullen wished his audience to experience strong emotions as a result of his art, sidestepping more rational, critical responses.
Cullen's often provocative works explore issues of racial intolerance, bigotry, political and social hypocrisy and sexism. A stand-out piece, Shut up, nobody wants to hear your stories (2000), comments on society's objectification of the female form, featuring a leering man's head staring at a beheaded, nude female figure.
His style often borrowed from so-called "low" cultural influences such as graffiti, resulting in some critics describing his provocative works as crude and simplistic, their only intent being to shock the middle classes.
With this in view, it came as a surprise to some when Cullen received the distinguished Archibald Prize in 2000 with his portrait of actor David Wenham. This recognition resulted in a much larger audience for his works, and his style changed noticeably to a bolder pop-art style, featuring strong black outlines and thick, dripping paints.
Despite becoming a critically acclaimed artist, Cullen continued to create controversy illustrating notorious criminal Chopper Reid's book Hooky the Cripple in 2002, and in 2003 exhibiting a painting of John Travers, a convicted murderer, causing outrage from the claim that Cullen sought to glorify the criminal, an accusation the artist strongly denied.
Cullen's works are represented in all major art galleries in Australia and in 2012 an untitled Ned Kelly painting sold for $27,000 at auction, a personal record for the artist.