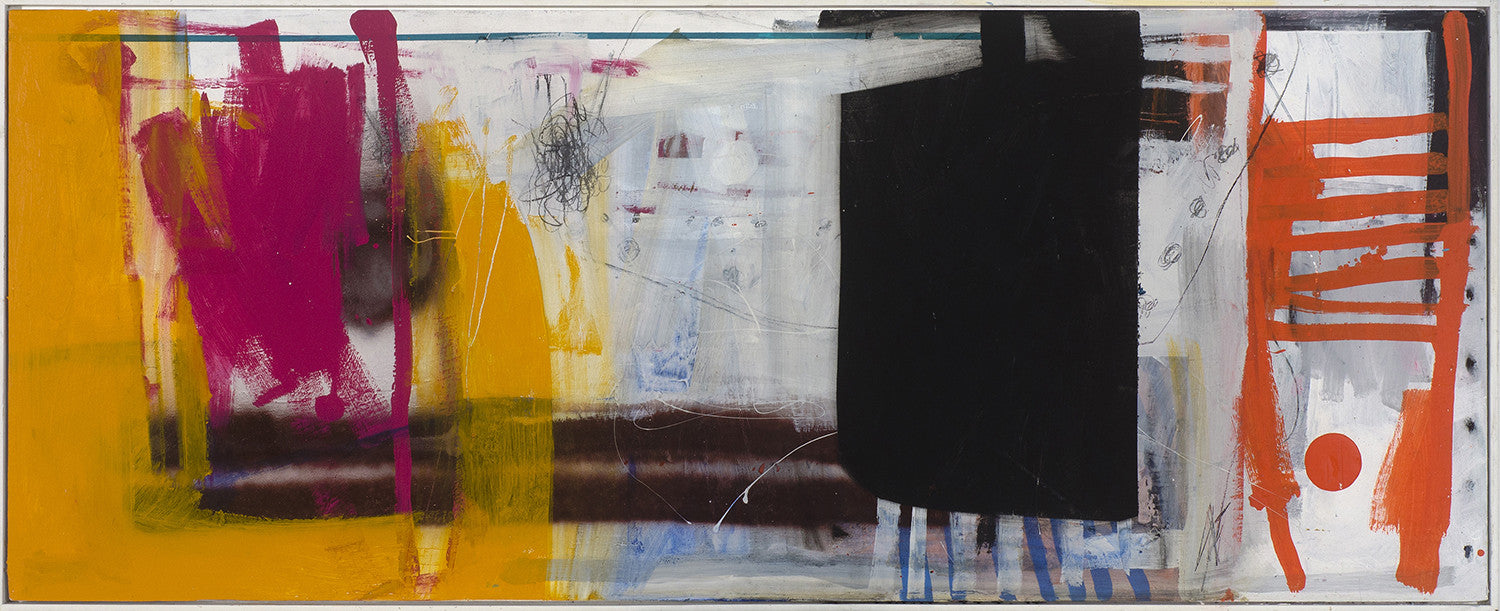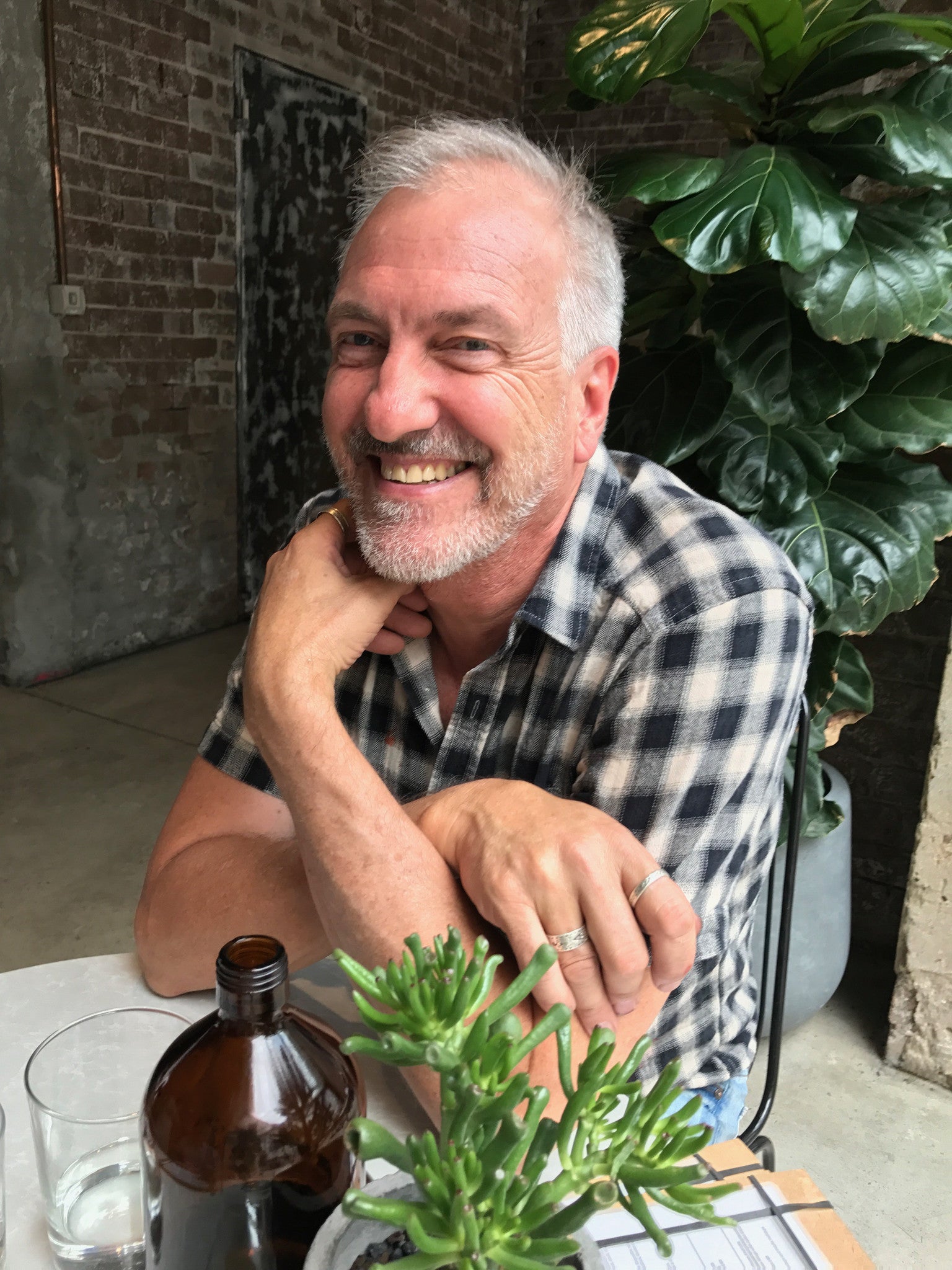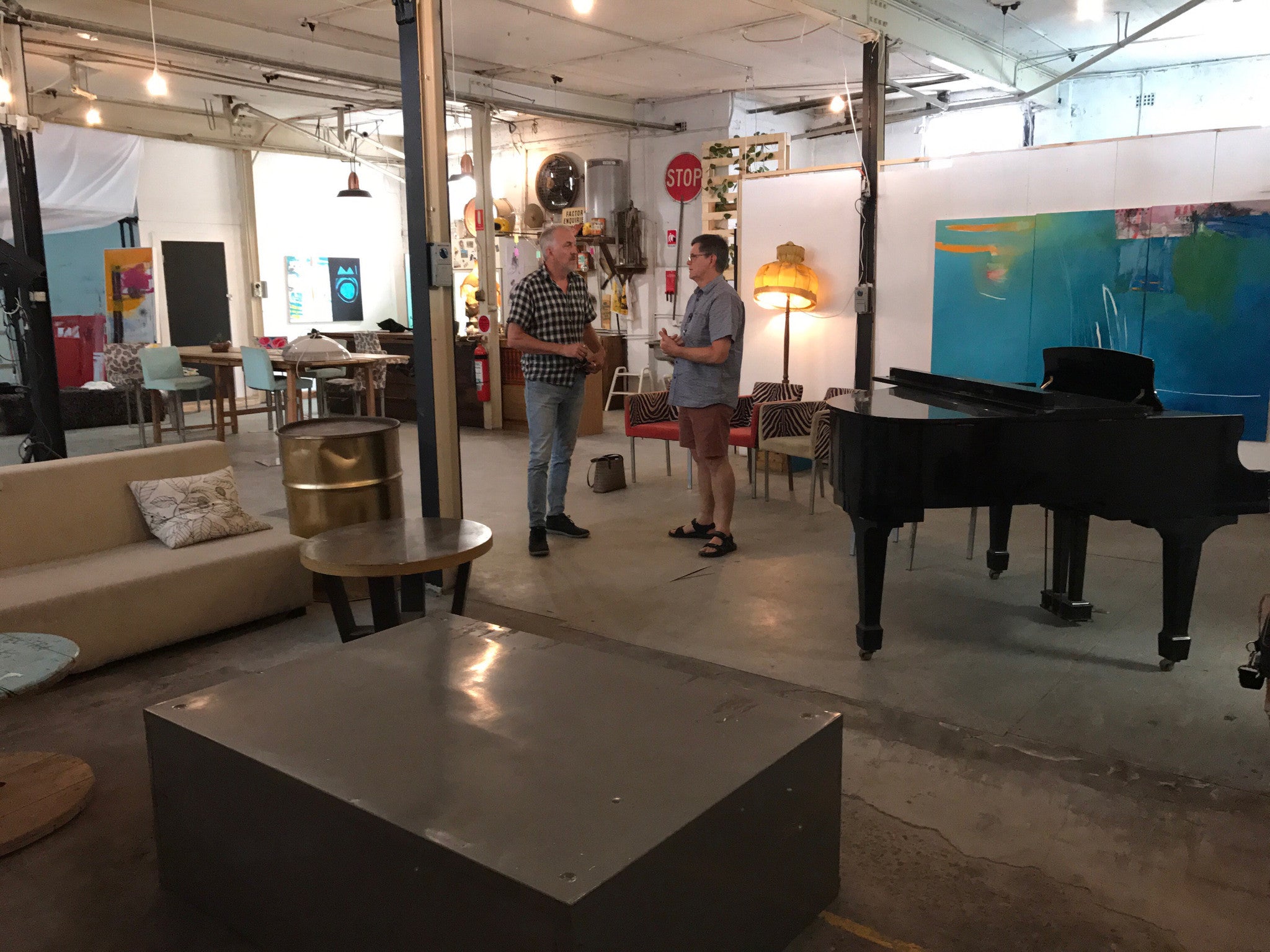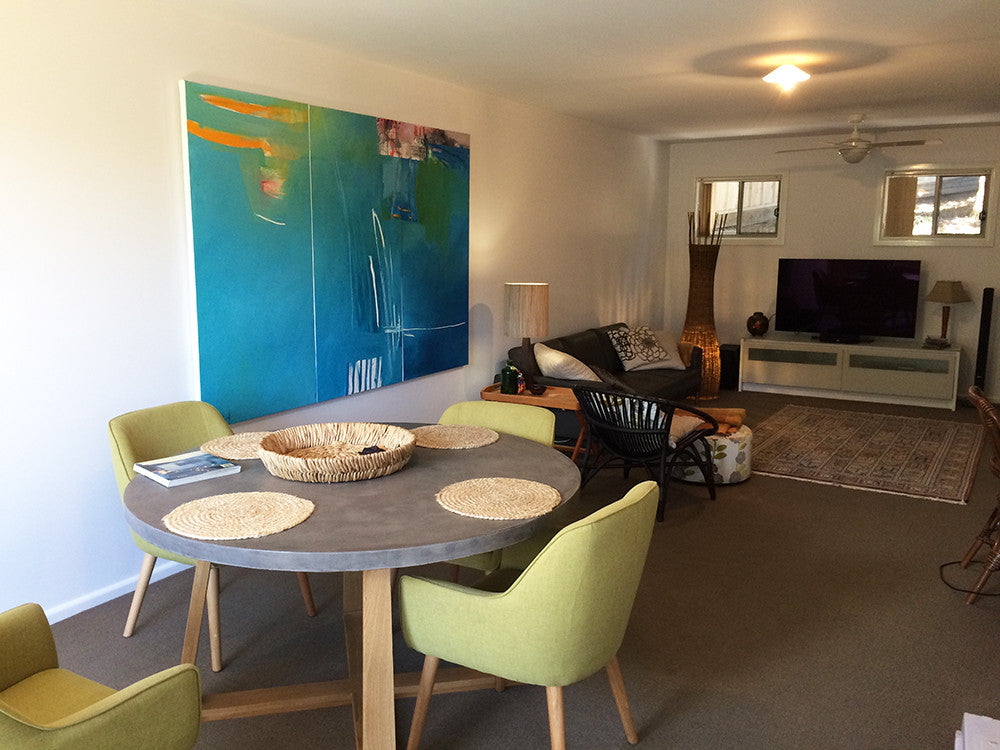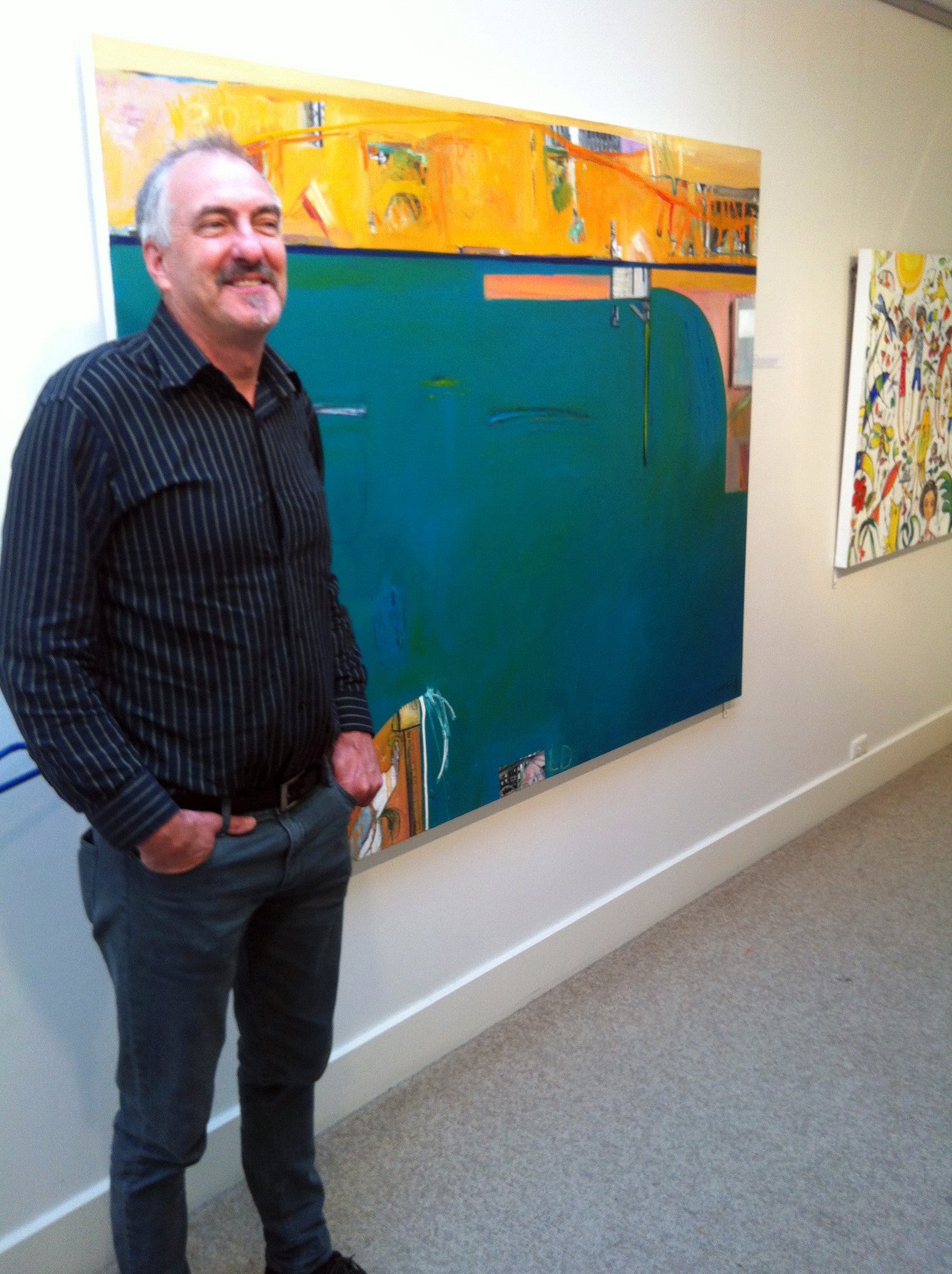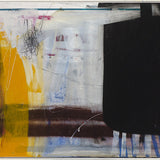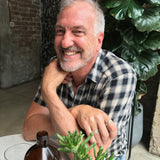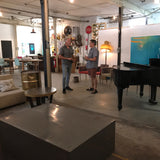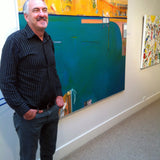 Artist's Statement: Deep down in the dry dock the sirens are singing to the hull of a ship, an abstracted memory of garden island—the rudder of a ship.
In this series, I'm coming up from a deep dive into a memory way too fast, emotions are mixed with the deliciousness of colour, the memory becomes obscured and saturated with colour—the result is a painting that sings its own tune. There are places I return to time and time again in my painting, sometimes it's the same place that I return to repeatedly, there's a place in the water off Pyrmont, there's the Garden Island dry dock in the 80's and place that is merely a sidelong glance off the burns bay bridge, the water is so seductive.

As an artist, I must keep moving, there are old formulas that I've departed from, I'm heading into new territory – its exciting! - Phil Stallard, 2017.
Medium: Mixed media on canvas
Dimensions: 81 x 240 cms
Date: 2017
Condition: New
CHG Director's Statement: Expressive, bursts of energy, strength of colour, and wall power are just some of the adjectives or phrases to describe Phil Stallard's paintings. His style will refresh any interior with exciting incendiary like bursts of colour and tone! - Mark Widdup.
"There is a "total experience" in a Phil Stallard painting, a similar notion that no part of the painting is bland, or subordinate, or to be passed over. Stallard's work is very painterly indeed. His oil-paint is applied with a fluid lushness, a sensuousness, that recalls 1960's Brett Whiteley." - Peter Pinson, OAM.
Read Peter Pinson's (OAM) exhibition introduction for Phil Stallard's 'Even Seahorses Get the Bends' here.
Learn more about CHG represented artist Phil Stallard by reviewing his artist profile here.
---