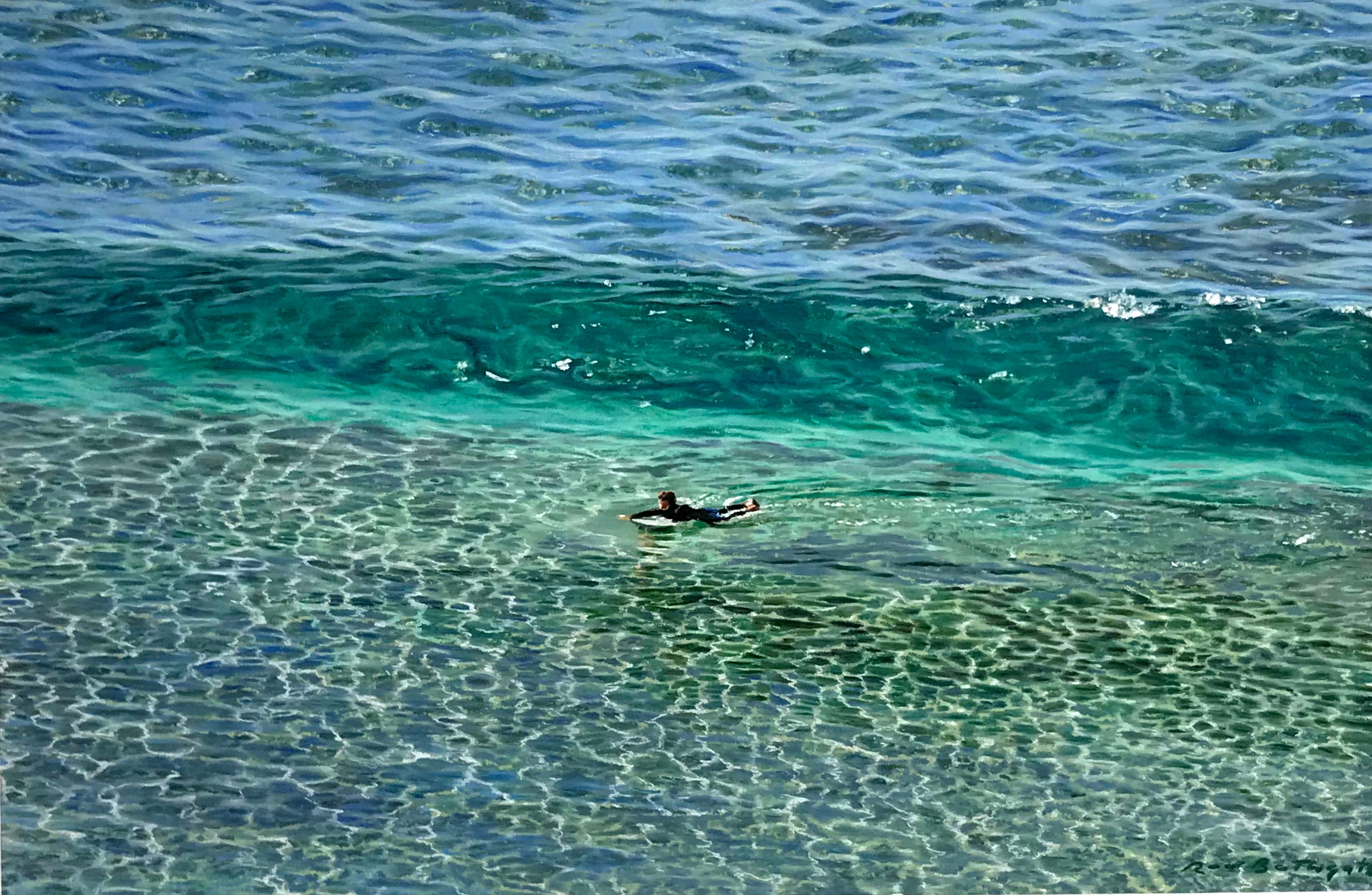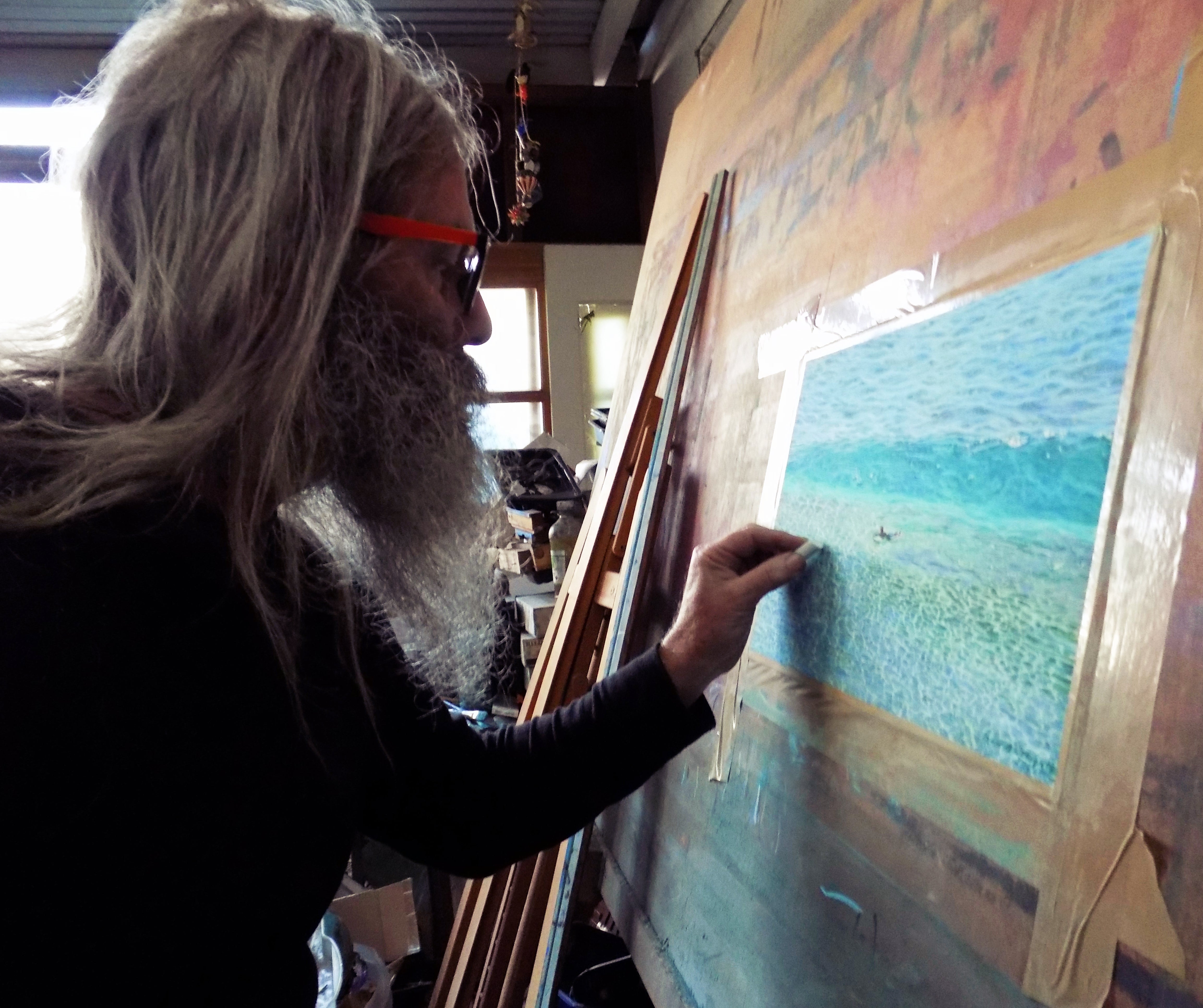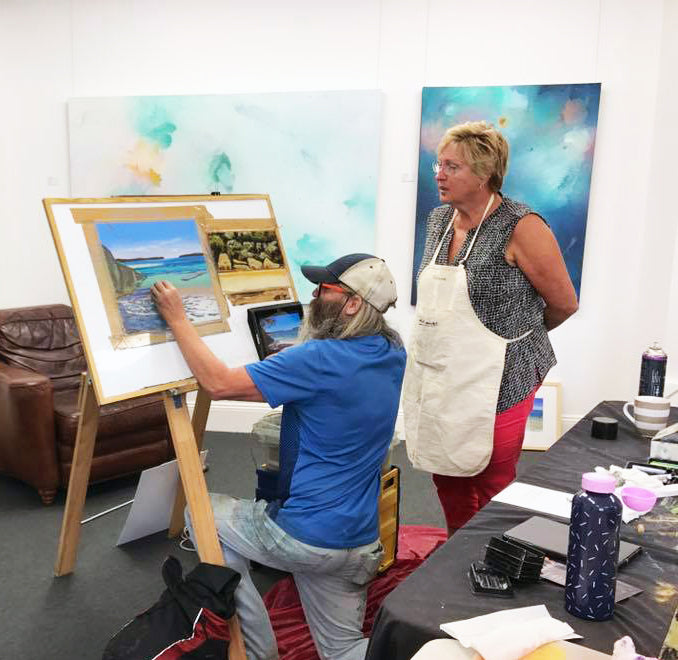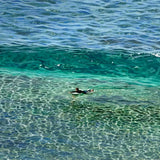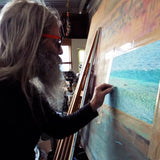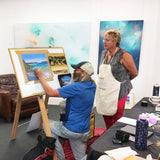 Artist Statement: Gulls eye view of molten glass. - Rod Bathgate.
Medium: Pastel on Board
Dimensions: 28 x 41.5 cms
Date: 2017
Condition: New
CHG Director's Statement: I continue to marvel at Rod Bathgate's understanding and mastery of the pastel medium. A challenging one to use!
Rod is not only accomplished with pastel on paper and board, but equally so in oil painting. Photolike complicated compositions detailing, light, water effects and beachscapes with a figurative aspect are what we expect from this artist.
If you are seeking trade marks in this professional artist's subject; you need look no further than to his handling of clouds, light play over water, gradation of colouring from the horizon. His treatment of an ocean wave at all its stages of development and to the water's edge is a good lesson in control and the luminosity of this master's stroke. I doubt there is any better artist when capturing moving and still water!
---