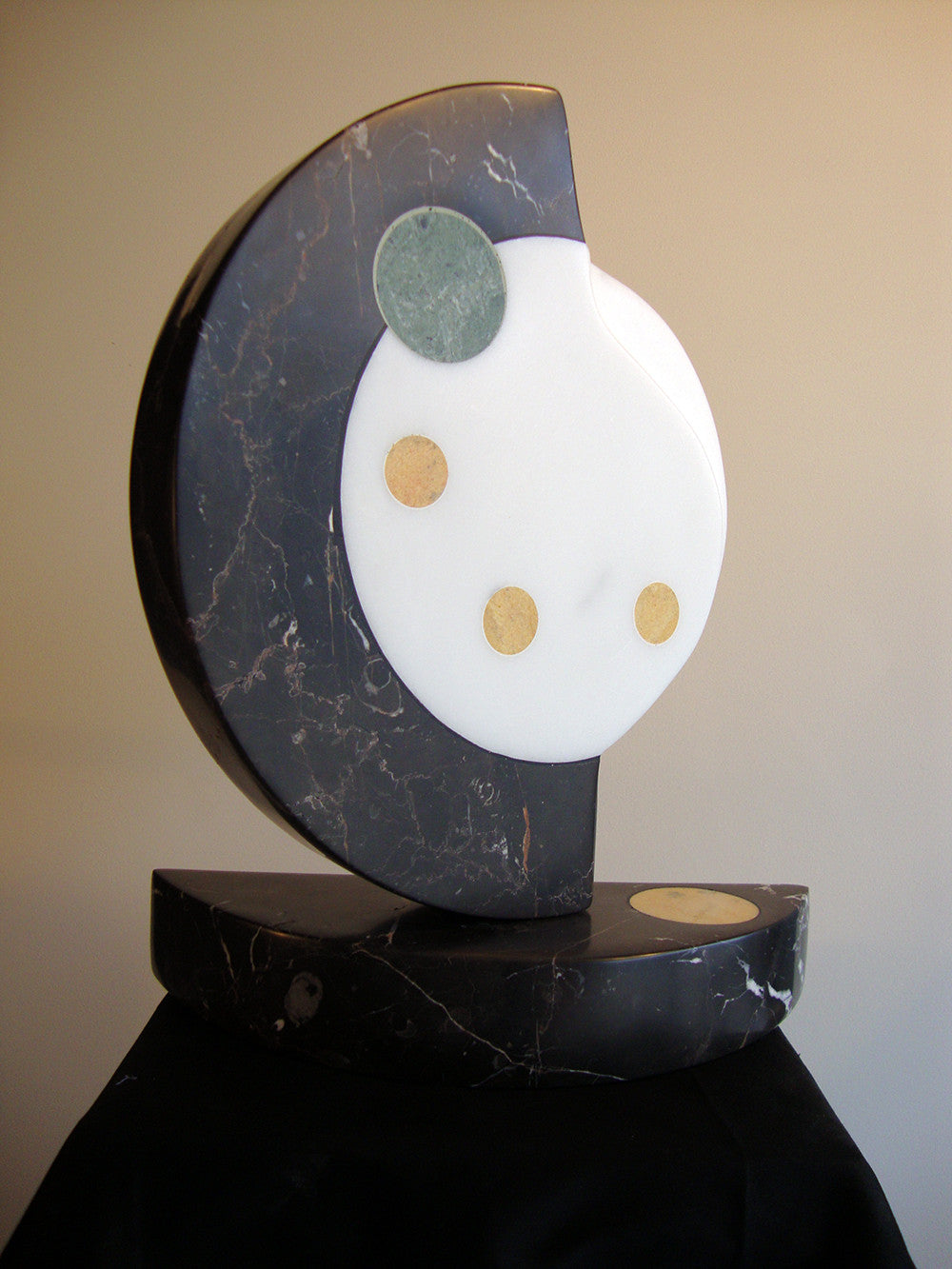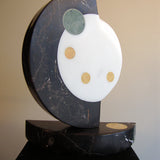 Artist Statement: I like to work in both figurative and abstract styles, capturing the essence of the concept without being excessively literal is my ambition. If an artist has not communicated with his audience and involved the spectator's imagination, then he has failed'. Rogers works are highly finished and show a high degree of commitment, dedication and skill. His philosophy is "respect your art and respect your audience". Roger McFarlane.
Medium: Various coloured marbles
Dimensions: 46 x 32 x 36.5 cms
Date: 2012
Condition: Good
CHG Director's Statement: Formally trained, Bachelor of Fine Arts from Newcastle University, further studies in sculpture at the Palla Studio Piestrasant, Italy. Roger McFarlane's reputation overseas is where he achieved considerable notoriety- having exhibited in Paris at the Automne Salon on 3 occasions. Recently he won the 2013 Abstract sculpture prize at the Maitland Art Prize. With over a dozen sculpture prizes over the past 20 years, he has taken part in over 60 group exhibitions. His body of work comprises abstract and figurative marble sculptures, many on a domestic scale. Both Australian and imported marbles from Italy are used. Roger's vision for Australian art is... 'Australia needs more quality public art and collectors should have sculpture representation. For too long 3D art forms have been excluded from many important collections within Australia'. It is his opinion and commitment to encourage a change. For as he says "an art collection without sculpture is like having a Greek salad without olives".
---