Introducing
Arthur Boyd - Artist (1920-1999)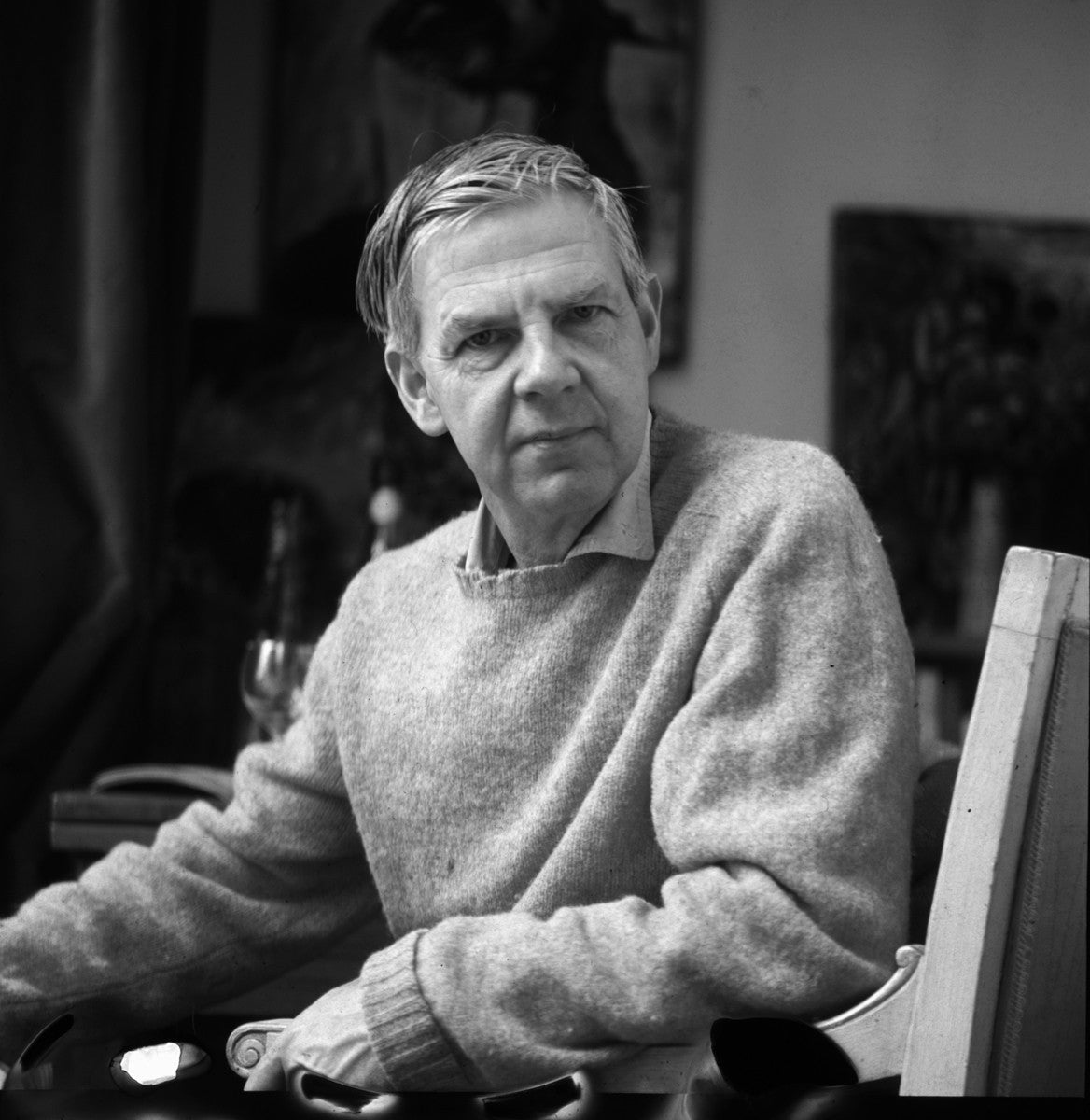 About The Artists
Arthur Boyd was one of the most influential Australian artists of the late 20th Century. A member of the renowned Boyd family of Australia, a dynasty whose artistic roots stretch back generations.
Inheriting the family expertise for drawing, Boyd attended the National Gallery of Victoria School for one year at the age of fifteen, but was mainly taught by his grandfather, artist Arthur Merric Boyd, at his family home in Mornington Peninsula. Boyd's earliest paintings were seascapes of nearby Port Phillip and as he developed as an artist, he went on to produce works that ranged in style from expressionist figuration to impressionist pastoral landscapes, sometimes combining various genres within the one painting.
Some of Boyd's most important work is considered to be his Impressionist pastoral scenes of Australian landscapes, as seen in his iconic Wimmera series. With a love for farming life, Boyd's representations of the Victorian dry land region are resplendent with light, optimism and a great stillness, a deep breath after the action and emotion of his previous collections centering on the effects of the Second World War. Mostly produced from delicate tempera on board, the paintings, including the beautiful Wimmera Landscape with Black Swans, exude the heat and solitude of the Victorian landscape with their warm, natural colourings and their vast, empty spaces.
In 1955 after a trip to Central Australia, Boyd began his famous Love, Marriage and Death of a Half-caste Bride series, 31 paintings inspired by the plight of the indigenous peoples he witnessed during his stay. On his way to Alice Springs, Boyd passed a cattle truck carrying several Indigenous brides, the shocking contrast between their formal, white dresses and the grimy livestock truck moving him to create the imaginative story of a half-caste man and his half-caste bride in the Australian outback. Throughout the paintings, mostly oil and tempera on board, the two protagonists are depicted as being lost and confused, trapped in a gloomy netherworld, surrounded by racism and ignorance. Boyd's exploration of the issues faced by Indigenous Australians was the first example of an Australian artist campaigning for change in this sphere.
Boyd donated almost all of his artworks to the fledgling Australian National Gallery in 1975, a collection including thousands of prints, paintings, ceramics and drawings, in an extraordinary act of kindness and charity.
In 1995, Boyd was named Australian of the Year for his generosity and contribution to Australian art.
In 2012, his piece Bride Running Away (1957) sold for $1.68 million, setting a new auction record for a Boyd artwork.